Architectural Bahama Shutter.
Custom fabricated Bahama shutters with architectural support arms. We design, engineer and manufacture according to architect's, designer's, customer's request.
Shutter can be built just about any shape, many colors by powder coating, Kynar PVDF coating, anodizing.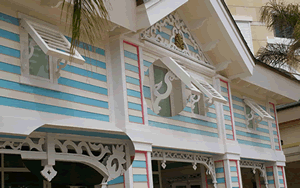 Teak Bahama Shutter
Teak and aluminum Bahama shutter.
No visible support brackets required.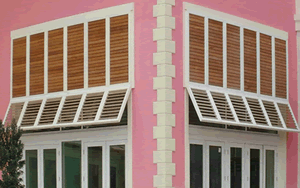 Custom Bahama Shutter
Bahama shutter with no visible brackets.
Fl Shutters is located in Orlando FL, We measure, design,manufacture and install if required in Florida, we ship everywhere. We can be contacted by Phone 407 850 9998 , Phone 813 229 2222 , Fax 407 856 0977 e-mail info@Flshutters.com info@Flshutters.com Our adress is 3713 Vineland Rd, Orlando Fl 32811